What We Do
DEVELOPING SOLUTIONS TO ENSURE TEAM SUCCESS
Since 1961, we've been assisting our clients with the planning, evaluation, and implementation of their construction needs.  Our experience includes drywall, framing and insulation services, but our commitment to great building, our willingness to work as a collaborative team to develop methods and find solutions to ensure project success, separates us from our competition.

We have earned an excellent reputation for our innovative approach to each project and for our uncompromising dedication to quality, safety and value.   No matter the complexity of the job, we have the personnel, the expertise, and the experience to meet our clients expectations in the development of budgets, value engineering, scheduling, and construction aesthetics.  Using a variety of delivery methods, including Design-Build and Lean Manufacturing practices, we deliver solutions to bring value to all stakeholders.
Our Expertise
Nelson Construction's proven team of estimators, managers, and Union craftspeople dissect each project in detail, offering innovative affordable solutions for achieving better outcomes.  We collaborate early and support customers in meeting their key performance metrics. More than simply a building contractor, we are a strategic partner and someone you can rely on to construct a great project for you.
DRYWALL & FINISHES
Since our establishment in 1961, Nelson Construction has been a leader in framing and finishing walls for government, commercial and industrial clients in Puget Sound and the entire Seattle and Tacoma metro area.  For over 50 years we have provided drywall installation, drywall texturing and drywall finishing services to healthcare, government, commercial, and industrial markets.  We offer the highest quality drywall finishes availabl.  Our drywall and finish technicians are professional, skilled and Union certified.
No matter the size and scope of your project, our commercial drywall experts are specialists in handling the most intricate architectural layout and design solution desired.  Our Union team of drywall experts has been working diligently for over five decades to bring our comprehensive drywall experience to the Seattle, Bellevue, Kent, Auburn, Tacoma, and Lakewood metro areas.
LIGHT GAUGE FRAMING
We design and install both interior and exterior light gauge steel framing.  Light gauge steel framing is an excellent support method for interior finishes including gypsum drywall systems, veneer plaster systems and conventional plaster systems.  These systems help satisfy the performance requirements of a building structure by forming the foundation for a wide variety of wall, partition and ceiling assemblies.  These include basic space dividers, sound attenuating space dividers, fire resistive space dividers, shaftway enclosures, exterior wall furring, and ceiling systems.  Our steel framing offers the unbeatable combination of durability, strength and stability.
We specialize in both interior and exterior light gauge steel framing.  Whether your needs are structural or strictly interior, we have the experience and knowledge to get the job done right and on schedule.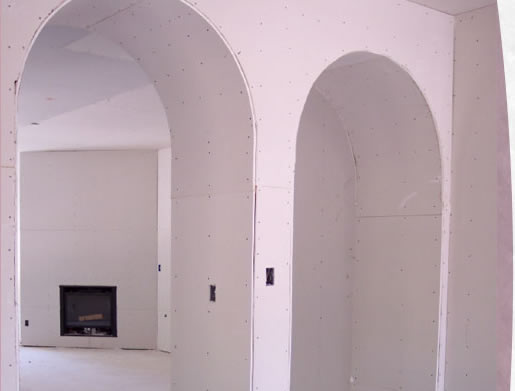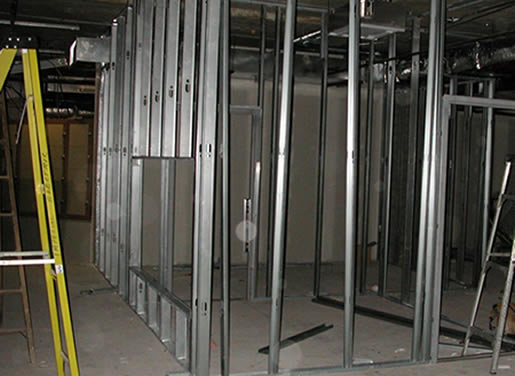 Nelson Construction can help you with all of your metal stud framing and drywall needs.
STRUCTURAL STEEL STUD FRAMING
When it comes to structural steel stud framing, Nelson Construction has the experience and knowledge to help you with any type of metal stud framing project.
Our Union craftsmen bring years of experience to each project, everything from routine jobs to the most intricate architectural designs.  We construct complete interior wall and ceiling systems from light commercial offices and medical tenant improvements, all the way to new construction high-rise buildings, class "A" offices, restaurants, auto dealerships, hospitals, and retail.  We are a full-service provider.  Not only can you call us to provide Structural steel stud framing, but we also offer commercial drywall hanging, drywall finishing, and insulation services.
When you want one contractor to be responsible for many related tasks such as light gauge framing, structural steel stud framing, drywall installation, and insulation services, call on Nelson Construction.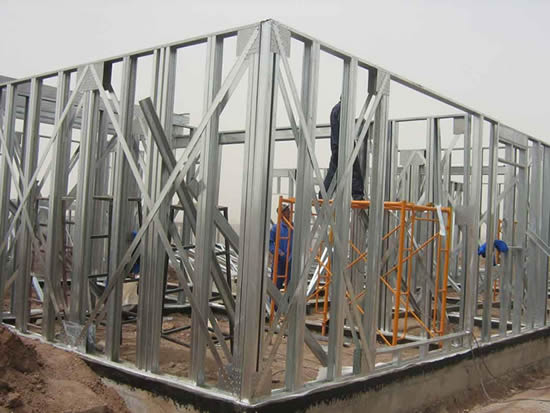 Our Method
Overall project success relies heavily upon careful planning at the initial stages of the job.  Combining skilled professionals with an open and team approach, Nelson Construction's comprehensive preconstruction services ensure that our plans are designed to attain our clients' objectives.  Working alongside our partners from a project's beginning, allows for a smooth transition from the design phase to the construction site.  Our attention to pre-construction details promises fewer construction changes and prevents negative impacts to schedules and costs.
During pre-construction we use construction information from over a thousand Nelson Construction projects to create accurate cost and schedule estimates.  This information is critical when making decisions about major systems, materials, and equipment.  We use the most relevant tools, technologies and value engineering methods available, and employ the correct personnel, to lower costs while maintaining the project's design intent, schedule, and client's objectives.
DESIGN/BUILD
Through our Design-Build delivery format, Nelson Construction becomes a single point of contact and responsibility for project quality, budget and schedule.  Through a streamlined design-build process that overlaps the design and construction phases of a project, along with lean construction techniques, just-in-time delivery, and off-site prefabrication, we shorten the project delivery time, reduce labor and material costs, and minimize waste and surprises.
VALUE ENGINEERING
Lean construction is a continuous improvement process that applies to the design, procurement, manufacture and construction of building projects.  Lean construction is a collaborative process in which clients, designers, contractors, and suppliers work together, and focus  on delivering overall value to the customer, rather than just low cost.
Nelson Construction employs lean construction techniques as a scheduling and management process to drive efficiency on our construction projects.   By focusing on the overall goal of a project, rather than the speed of individual activities, Lean Construction eliminates the slowdowns that occur in traditional construction.  We actively use lean construction techniques to eliminate redundancy and waste, enhance teamwork and improve project outcomes.